TUV Testing Reveals Compostability for both Home and Industry
S-One Labels & Packaging announces its ReEarth compostable flexible packaging films have received both TUV OK compost HOME and TUV OK compost INDUSTRIAL certification.
"We are committed to developing end-of-life solutions for our products to keep our landscapes and oceans cleaner, now and for generations to come," stated Sharon Beeman, VP of Sales, S-OneLP. "TUV certification allows us to better align with our customers' initiatives for sustainable flexible packaging."
The ReEarth line of prelaminated flexible packaging films are designed using bio-based and compostable components. S-OneLP uses a collaborative approach to designing these films in conjunction with global innovative materials manufacturers of bio-based and compostable resins, films, adhesives, and coatings.
TUV OK compost HOME certification guarantees complete compostability even in a garden compost pile, which uses a lower temperature and slower-paced process than industrial composting. Products featuring the OK compost INDUSTRIAL label are guaranteed as compostable in an industrial composting facility. This applies to all components submitted in the pouch form including Michelman DigiPrime®, HP Indigo inks and a CatPak™ Matte eBeam overprint varnish.
TUV certified the following ReEarth films:
REE34MSUP- ReEarth 3.4 mil Metallized Compostable Pouch Web, unprinted roll stock

REE34MSUP

– ReEarth 3.4 mil Metallized, Compostable Stand Up Pouch, printed, protected with overprint varnish (OPV), then sealed into a pouch
REE22MSW -

ReEarth 2.2 mil Metallized Compostable Snack Web,

unprinted roll stock
TUV industrial compostability testing, steps 1, 3, and 6 - ReEarth 3.4 mil Metallized, Compostable Stand Up Pouch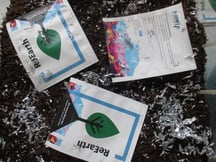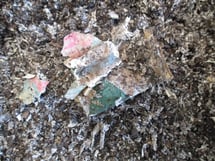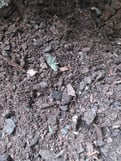 The printed pouch made from REE34MSUP is also Lomi-approved for home composting.
About S-One Labels and Packaging
S-One Labels and Packaging uses a channel-partner model, allowing us to take redundant costs out of the channel and provide products with low MOQs and shorter lead times. This model helps label and packaging suppliers and buyers plan more effectively while providing an expanded portfolio of digitally printed label and flexible packaging solutions. We are the exclusive provider of Michelman in-line and off-line primers in the U.S., Canada, Germany, Belgium, the Netherlands, and Luxembourg to HP Indigo digital printers. Other key partners include CharterNex, Futamura, and Kustom Group. Discover more at sonelp.com.
Get in touch with our team now to learn more.