S-One Labels and Packaging, an S-One Company, proudly announces S-One as an honoree of the Inc. 2022 Best in Business list in the Sustainability category. Inc.'s Best in Business Awards honor companies that have made an extraordinary impact in their fields and on society. A panel of editorial judges chose S-One for its positive impact on customers, community, industry, environment, and society.
"S-One is committed to improving people's lives and developing solutions to protect our environment now and in the future," said S-One Co-founder Art Lambert. "Our teams engage with individuals to give them more opportunities to build success. When it comes to sustainability, our initiative comes to life in environmentally conscious solutions."
According to the World Economic Forum, plastic packaging has become a global issue, with projections of our oceans containing more plastic than fish by the year 2050. S-One Holdings is committed to helping the label and packaging industry by designing and developing sustainable flexible packaging containing renewable materials that, when they reach their end of life, can be composted, and returned to the earth. As members of the Sustainable Packaging Coalition, we keep up with the latest technology and industry demands. Working with manufacturing partners brings innovative solutions to the market through our sustainable labels and packaging products portfolio.
In August of this year, S-OneLP received the Lomi Approved™ designation for a selection of ReEarth compostable films. The ReEarth line of prelaminated flexible packaging films are designed using bio-based and compostable components. Lomi Approved™ is a certification for non-food compostable items, including bioplastics, which can be broken down by Lomi, so they can biodegrade faster and ultimately turn into dirt.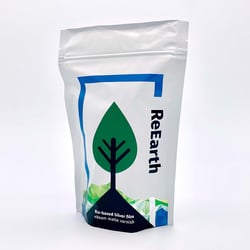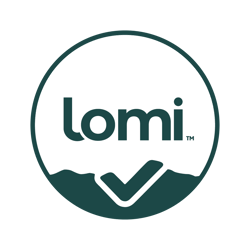 Also this year, S-One launched its mentorship partnership with State College of Florida (SCF), Manatee-Sarasota, in developing local IT talent to meet the demand from area businesses. S-One is committed to bridging the gap so that area students are given more opportunities to sharpen their digital skills for the jobs of today and tomorrow. Our IT team continues to mentor coding students at SCF to empower them with real-world knowledge and skills to help them become more competitive in the workforce.
Scott Omelianuk, editor-in-chief of Inc., stated, "Inc. magazine is dedicated to showcasing America's most dynamic businesses and the great things they do. The Best in Business awards shine a light on those that have gone above and beyond their original mission to make a social, environmental or economic impact, benefiting those around them."
The list, which can be found in the Winter issue of Inc. magazine on newsstands December 13, recognizes the most dynamic companies of all sizes and industries that have had an outstanding influence on their communities, their industries, the environment, or society as a whole. Rather than relying on quantitative criteria tied to sales or funding, Inc.'s editors reviewed the companies' achievements over the past year and noted how they made a positive difference in the world.
About S-One Labels and Packaging
S-One Labels and Packaging uses a channel-partner model, allowing us to take redundant costs out of the channel and provide products with low MOQs and shorter lead times. This model helps label and packaging suppliers and buyers plan more effectively while providing an expanded portfolio of digitally printed label and flexible packaging solutions. We are the exclusive provider of Michelman in-line and off-line primers in the U.S., Canada, and Germany, Belgium, the Netherlands, and Luxembourg to HP Indigo digital printers. Other key partners include CharterNex, Futamura, and Kustom Group. For more information, please visit sonelp.com.
About S-One Holdings Corporation
S-One Holdings Corporation provides innovative product research, development, manufacturing, and distribution to digital imaging, design, and print professionals worldwide, an industry we pioneered in 1994. Our progressive focus and leadership on the evolution of B2B commerce has positioned us as a control point in the industry as digital printing expands, and traditional analog printing contracts. We partner with global brands and manufacturers to provide advanced digital marketing, an integrated and flexible supply chain, and comprehensive technical support. For more information, please visit sone.com.
About Inc.
The world's most trusted business-media brand, Inc. offers entrepreneurs the knowledge, tools, connections, and community they need to build great companies. Its award-winning multiplatform content reaches more than 50 million people each month across a variety of channels including websites, newsletters, social media, podcasts, and print. For more information, visit www.inc.com.