So you run an HP Indigo 6000-series press and you've built a nice business printing labels. Have you ever considered what else you can use it for? Flexible packaging printing is some easy, low-hanging fruit in many market segments.
For instance, natural, organics and health food products are booming. Stores are teeming with new, specialized products, setting the stage for short runs of customized packaging with short lead time to market. This is a perfect opportunity for label press owners to expand into the world of flexible packaging.
Consider Juliette in California who has perfected her family's recipe for healthy almond bars and wants to begin selling them. She landed an order and suddenly needed 500 printed packages ASAP. She quickly learned that flexible packaging converters typically have high minimum order quantities, and she didn't want to thousands of packages.
The graphics were likely to change after she received food certifications and adjusted her message, which discouraged investing in more than she needed for this first production order. After searching, she found a converter who agreed to make a small order, but the lead time was four weeks. Ouch.
Fortunately, she found a solution. A nearby company had an HP Indigo 6000 series digital press with in-line priming, which was perfect for making food pouches such as pillow packs, stick packs and sachets. For the nut bar, they made flow wrap by starting with a prefabricated, metallized film structure with oxygen barrier. This pre-laminate was primed in-line and digitally printed with her graphics. The ink was protected by thermally laminating to a clear, glossy layer of polyester film.
The rollstock, along with the nut bars, were sent to a local co-packer who used a horizontal flow, fill and seal machine to fill the packages. Bottom line: the lead time for packages was slashed from four weeks to a few days because pre-fabricated substrates were digitally printed on demand all within a few miles of the kitchen that made the bars.
What's the secret? Keep things simple. In fact, S-OneLP created the Five S's for Digital Flex-Pack Success:
Style the package with branding, design, size and pouch type and function
Source supplies including ink, primer, pre-laminate, over-laminate film
Surface print on pre-laminate film and hot a nip clear overlaminate on printed surface
Shape, fill and seal the roll stock with a pouching machine or send to a co-packer
Ship finished packages to your customer
Send me your questions in the comments below.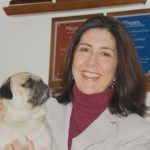 Ginger Cushing has spent more than 25 years in the flexible packaging converting industry and is a founding partner in FPK Resources LLC. FPK Resources shows label manufacturers how to enter the world of flexible packaging by showing how to streamline pathways, eliminate waste and enhance customization to respond to real-time consumer product packaging needs.